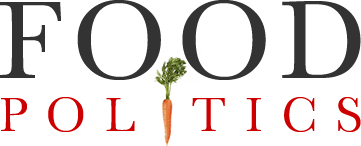 by Marion Nestle
New York City says no to using Food Stamps for sodas
New York City is serious about trying to reduce rates of obesity and the expensive and debilitating conditions for which obesity raises risks.  Its latest move?  It is asking the USDA for a Food Stamp waiver for two years during which recipients would not be allowed to use their benefit cards to buy sodas.
I hardly know where to begin on this one.  I learned about this from the front page of this morning's New York Times and from reading the accompanying op-ed by city Health Commissioner Tom Farley and New York State Health Commissioner Richard Daines.
This is an old, old idea that has been consistently rejected by USDA and by public health advocates for the poor.  It is based on the commonly held notion—never conclusively demonstrated by independent data—that recipients of Food Stamps (now called SNAP, the Supplemental Nutrition Assistance Program)–make worse food choices than everyone else.
New York City, according to the Times account, has 1.7 million people who receive SNAP benefits.  The rationale for banning soda purchases?
City statistics released last month showed that nearly 40 percent of public-school children in kindergarten through eighth grade were overweight or obese, and that obesity rates were substantially higher in poor neighborhoods. City studies show that consumption of sugared beverages is consistently higher in those neighborhoods….Anticipating such criticism, Dr. Farley and Dr. Daines said that the food-stamp program already prohibited the use of benefits to buy cigarettes, beer, wine, liquor or prepared foods.
The op-ed points out:
Every year, tens of millions of federal dollars are spent on sweetened beverages in New York City through the food stamp program — far more than is spent on obesity prevention. This amounts to an enormous subsidy to the sweetened beverage industry.
I asked for data on soda purchases by New York City SNAP recipients, and was sent the city's waiver request to USDA:
An estimated $75 to $135 million dollars of SNAP funds were spent on sweetened beverages in New York City (NYC) alone in 2009 [Based on Nielsen beverage market data for 2009, the prevalence of SNAP participants in NYC, and prior studies of SNAP purchasing behavior].   This use of federal funds to purchase a group of products that are leading contributors to the diabetes and obesity epidemics (and whose extensive consumption contradicts the USDA's own recommended dietary guidelines) far outstrips current federal funding for prevention of these health problems.
I am, as readers of this blog well know, no fan of sodas.   If people want to do something about controlling body weight, the best place to begin is by cutting out sodas.  Soft drinks contain sugars and, therefore, calories, but nothing else.  As the Center for Science in the Public Interest has long maintained, sodas are liquid candy.   And I am on record as favoring soda taxes (see previous posts) as a strategy to discourage use, especially among young people.
But if I were in charge of Food Stamps, I would much prefer incentives: make the benefit worth twice as much when spent for fresh (or single-ingredient frozen) fruits and vegetables.
How far will the city get with this request?  I can't wait to find out.  If you want to watch lobbying in action, keep an eye on this one, as I certainly will.
As for this proposal?