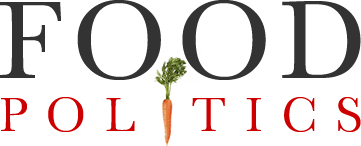 by Marion Nestle
Today's oxymoron: Alcohol companies support breast cancer research
I can't quite get my head around this one.  According to USA Today (October 5), some makers of alcohol drinks have joined the "pink" campaigns to raise awareness of breast cancer and more research.
Chambord's website notes that its Pink Your Drink campaign has raised more than $50,000 in donations for the Breast Cancer Network of Strength and other patient groups.

Mike's Hard Lemonade has given $500,000 over the past two years to the Breast Cancer Research Foundation, company President Phil O'Neil says. The company was inspired by the loss of an employee named Jacqueline who died after a long battle with breast cancer.
But alcohol is clearly implicated as a cause of breast cancer.  USA Today discusses that connection—to imbibe or not—in another article in the same issue.
Alcohol raises complicated public health issues for women.  On the one hand, moderate drinking reduces the risk of heart disease.  On the other, it raises the risk of breast cancer.
That is why dietary guidelines suggest no more than one drink a day for women, with a drink defined as 5 ounces of wine, 12 ounces of beer, and 1.5 ounces of hard liquor.
But alcohol companies using donations to pink causes as marketing?  Could we expect breast cancer research sponsored by alcohol companies to focus on the relationship of alcohol to breast cancer?  Is this any different than cigarette companies paying for lung cancer research?
Ethics, anyone?