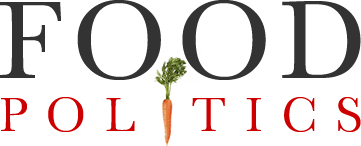 by Marion Nestle
USDA approves controversial GM alfalfa
In an action long expected, the USDA approved commercial production of genetically modified alfalfa.
The announcement makes it clear that USDA did not do this lightly.  The agency was well aware of the concerns of organic farmers that GM alfalfa could—and will—contaminate their fields.
Secretary Vilsack said:
After conducting a thorough and transparent examination of alfalfa through a multi-alternative environmental impact statement (EIS) and several public comment opportunities, APHIS has determined that Roundup Ready alfalfa is as safe as traditionally bred alfalfa…All of the alfalfa production stakeholders involved in this issue have stressed their willingness to work together to find solutions.

…USDA brought together a diverse group of stakeholders to discuss feasible strategies for coexistence between genetically engineered (GE), organic, and other non-GE stakeholders.

…In response to the request for support from its stakeholders, USDA is taking a number of steps, including:

Reestablishing two important USDA advisory committees – Advisory Committee on Biotechnology and 21st Century Agriculture, and the National Genetic Resources Advisory Committee.
Conducting research into areas such as ensuring the genetic integrity, production and preservation of alfalfa seeds entrusted to the germplasm system;
Refining and extending current models of gene flow in alfalfa;
Requesting proposals through the Small Business Innovation Research program to improve handling of forage seeds and detection of transgenes in alfalfa seeds and hay; and,
Providing voluntary, third-party audits and verification of industry-led stewardship initiatives.
USDA seems to think it has brokered "peaceful coexistence" (see previous post).  Skeptics, take note.
The USDA is providing more information about this decision online .  It also has issued a Q and A.  Here's the Federal Register notice.