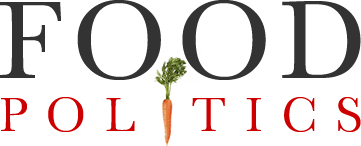 by Marion Nestle
Food politics, Barcelona style
A reader, Jeff Harpell, comments on my scheduled talk in Barcelona:
I lived in Barcelona last year and the year before….While they are becoming more influenced by American fast food, having both parents work, and buying more from one stop food markets, the lifestyle, social support systems, i.e., healthcare and eating habits still are very different from the USA

….I suspect that the Catalonians are concerned about their citizens' heading down a path of bad eating habits and how to prevent them. Any thoughts to share?
Three first impressions:
1.  The tourist bureau on La Rambla gives out a free city map courtesy of McDonald's.  The map helpfully identifies the location of all of the McDonald's outlets in Barcelona, and its such a relief to know that you don't have to go far to find one.  I counted at least 10.

2.  The Carrefour supermarket has a meat section unlike any supermarket meat section in the United States. Those unwrapped hams are not cheap (yes, that's 79 Euros, nearly $140, but it's a big ham).  Leaving the ham attached to the hoof is an interesting touch.  I can only imagine what the New York City health inspectors might say about them.

3.  The Boqueria open-air food market has the most beautiful cut fruit for sale—something like this would make getting those daily fruit servings a real treat.

More to come!