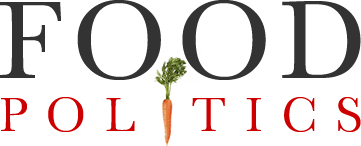 by Marion Nestle
Redesign the Nutrition Facts label? Here's your chance!
Utne reader has just announced the most interesting contest: redesign the food label.
The contest is sponsored by Good magazine and the UC Berkeley Graduate School of Journalism's News21 program.  It is called the Rethink the Food Label project.
Anyone can enter.  Just think of some way that would make the label more useful.
The FDA is currently working on doing just that, and for good reason.  The label is so hard to use that the FDA devotes a lengthy website to explaining how to understand and use it.
This too is understandable.  The Nutrition Facts label is the result of regulations in response to the Nutrition Labeling and Education Act of 1990.  When the FDA started writing regulations to implement the Act, it tested consumer understanding of a bunch of potential designs.
The result?  Nobody understood any of them.  The FDA, under pressure to complete the regulations by the congressional deadline, chose the option that was least poorly understood–the best of a bad lot.
Surely someone will come up with something better than this?  The deadline for submission: July 1. One of the judges is Michael Pollan. Give it a try!