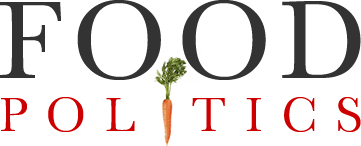 by Marion Nestle
Good news at last? chocolate is good for you! Maybe.
In the aftermath of Hurricane Irene, the British Medical Journal offers some cheery news.
A systematic review and meta-analysis of studies on chocolate and health concludes that the flavonol antioxsidants in chocolate reduce the risk for cardiometabolic disorders such as heart disease and stroke—by a whopping one-third.
As the investigators explain, previous research suggests that:
chocolate consumption has a positive influence on human health, with antioxidant, antihypertensive, anti-inflammatory, anti-atherogenic, and anti-thrombotic effects as well as influence on insulin sensitivity, vascular endothelial function, and activation of nitric oxide.
This seems like a lot for one food–let alone candy—to accomplish but their review of seven studies concludes that people who eat the most chocolate compared to those who eat the least have much lower disease risks.
Wisely, the authors point out that much more research is needed to confirm these benefits, not least because the studies were observational, not clinical trials:
Experimental evidence will be needed before any level of causality can be inferred from the existing findings, and residual confounding could be considered as a potential explanation for the associations observed. Considering the limited data available, any conclusions should be cautious.
As indeed they should.  The investigators point out:
The high energy density of commercially available chocolate (about 2100 kJ (500 kcal)/100 g) means excessive consumption will probably induce weight gain, a risk factor for hypertension, dyslipidaemia, diabetes, and cardiometabolic disorders in general.  [Oops.  Chocolate is fattening]
Although our studies included populations with and without prior cardiovascular disease, the small numbers meant we could not evaluate whether the associations found would differ in terms of primary or secondary prevention.  [Oops, small numbers]

…We found no papers studying the relation between chocolate consumption and the risk of developing metabolic syndrome, and we identified only one study showing the relation between diabetes and chocolate intake (a positive association, especially in men).  [Oops, chocolate makes diabetes worse]

…Only two of the studies included evaluated the potential association of chocolate intake with the risk of heart failure. Both studies found no significant effect.  [Oops, chocolate is irrelevant to heart failure]
My conclusion: a little chocolate is delightful.  A lot is not.
As in all matters pertaining to diet, everything in moderation.