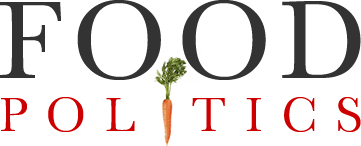 by Marion Nestle
Weekend reading: food as an art
Sandor Ellix Katz, The Art of Fermentation: An In-Depth Exploration of Essential Concepts and Processes from Around the World, Chelsea Green, 2012.
This is a big book—498 pages—packed full of anything you'd want to know about fermented foods, not only as something healthful we seem to have evolved with, but also as something delicious to eat and drink.  Think: cheese, yogurt, sourdough, beer, kimchi, and soy sauce, but also such exotica as kombucha candy or cod liver oil.  The book's coverage is international, the directions explicit (equipment, gear, troubleshooting), and the design beautiful.  Michael Pollan's introduction says he found it inspirational.  Me too.
Peter Kaminsky, Culinary Intelligence: The Art of Eating Healthy (and Really Well), Knopf, 2012.
I blurbed this one:
Kaminsky's rules for taking pounds off and keeping them off are based on a really good idea: Flavor per Calorie.  That works for him and should make dieting a pleasure.
You can eat well and healthfully and everywhere if you apply your inborn Culinary Intelligence.  Kaminsky says the CI story can be summarized in ten words: Buy the best ingredients you can afford.  Cook them well.
Can't beat that.
Seamus Mullen, Hero Food: How Cooking with Delicious Things Can Make Us Feel Better, Andrews McNeel, 2012.
I don't usually blurb cookbooks, but it wasn't hard to talk me into doing this one.
Take a look at what Seamus Mullen does with vegetables, fruit, grains and everything else he cooks.  I can't wait to try his 10 Things to Do with Corn.  His food can't guarantee health, but it will surely make anyone happy.

This gorgeous book proves without a doubt the point I've been making for years: healthy food is delicious!
Mullen cooks Spanish food at Tertulia, Manhattan.  The food is delicious (but bring ear plugs!).