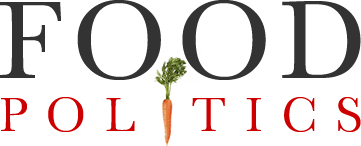 by Marion Nestle
Is this an American Beverage Association ad in disguise?
If the Center for Consumer Freedom (CCF) is placing ads attacking Mayor Bloomberg's proposal to limit the size of soft drinks to 16 ounces (see yesterday's post), he must have done something right.
CCF, as I have explained previously, is used as an attack dog by the National Restaurant Association and other food and beverage organizations to stave off criticism of their contributions to obesity, poor health, and environmental degradation.
It gets paid to use tactics that food and beverage companies are afraid to do on their own because they might offend customers or stockholders.  Its funders get to hide behind these tactics.
CCF does not disclose its contributors.  Could the American Beverage Association have paid CCF to do this ad?
Coke and Pepsi are prominent members of the Beverage Association.  If so, they are now on record in overt opposition to public health efforts.
I welcome statements from the American Beverage Association and its members to the contrary.