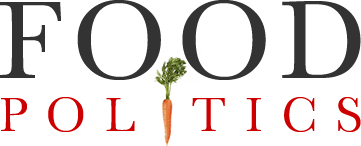 by Marion Nestle
Big Soda vs. Richmond City Council
The latest disclosure figures show that Big Soda, in the guise of a community coalition, has spent $2.2 million to defeat the Richmond, CA soda tax initiative in November.
The pro-tax group report spending $25,293 so far.
This means Big Soda is outspending public health advocacy by 87 to 1—along with filing a successful lawsuit to keep from having to disclose its funding of the "community coalition."
I can think of lots of good things Big Soda could do with that money in this community, none of them having to do with selling more soda.
David vs. Goliath on the November ballot?