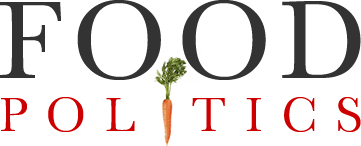 by Marion Nestle
CSPI launches "Real Bears" Video. Hint: soda companies won't like it.
Center for Science in the Public Interest (CSPI) has just launched its new drink-less-soda initiative, "The Real Bears" video, just in time for Food Day on October 24.
According to USA Today, CSPI teamed up with
Alex Bogusky, the culturally influential ad legend whose former agency, Crispin Porter + Bogusky, has created ads for such hot-button clients as Burger King, Domino's and, yes, Coca-Cola.

Bogusky left the agency world in disgust two years ago. Now, he's back in a new role: taking on the cola industry….
The video is, to say the least, hard hitting.  I'm waiting for soda industry responses and will post them here.  Stay tuned.