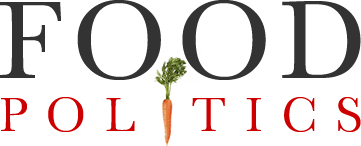 by Marion Nestle
How to make people think foods are healthy: greenwash!
Green labels are all that it takes to make consumers think that foods are healthier, says a new study (see full reference below):
You don't believe this?
Decide for yourself: Which candy bar is healthier?
This clever study found that green labels increase perceived healthfulness, especially among consumers who place high importance on healthy eating.
Read it and weep: Jonathon P. Schuldt (2013): Does Green Mean Healthy? Nutrition Label Color Affects Perceptions of Healthfulness, Health Communication, DOI:10.1080/10410236.2012.725270.