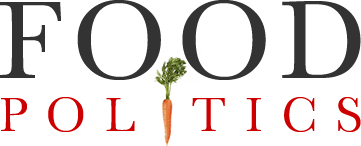 by Marion Nestle
Reading about food politics: The Industrial Diet
Summer is a good time to try to get caught up on with the deluge of books about food.  Here's one I blurbed:
Anthony Winson.  The Industrial Diet: The Degradation of Food and the Struggle for Healthy Eating.  UBC Press, 2013.
The blurb:
The Industrial Diet provides all the evidence anyone needs to understand the problems with our current food system and what to do about it.  Anthony Winson is a compelling advocate for a more sustainable and humane food regime, as he calls it.
This is a serious work of scholarship but worth the effort.  'Humane food regime" is an interesting way to look at all of the ways food systems can be healthy and promote health.