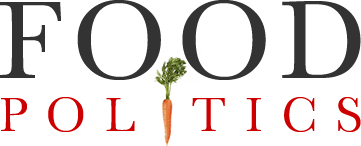 by Marion Nestle
Taco Bell giving up on kids meals and toys
USA Today announces that Taco Bell will no longer be offering kids meals with toys or, for that matter, kids meals at all.
How come?  "The future of Taco Bell is not about kids meals," says Taco Bell CEO Greg Creed. "This is about positioning the brand for Millennials."
Kids meals bring parents into fast food places.  The article is full of interesting facts:
The industry sells more than 1.2 billion kids's meal annually in the U.S.
Fast-food chains spend about $580 million annually marketing to children under age 12.
Of the $580 million, about $340 million is spent on producing and licensing toys.
Why is Taco Bell doing this?  Pressures about childhood obesity, of course, but also:
Kids meals account for only 0.05% of Taco Bell's overall sales.
The non-kids' meal will cost more.  The current meal costs about $2.84.  The a la carte meal will go to $3.17.
Will kids want to eat at Taco Bell with no toy as an incentive?  I can't wait to find out.