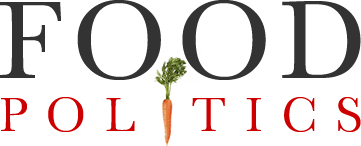 by Marion Nestle
New books on food: San Francisco
Erica Peters.  San Francisco: A Food Biography.  Rowman & Littlefield, 2013.
For anyone curious about how San Francisco's foods and restaurants became world-recognized icons of American regional cuisine, this book is a welcome starting place.
It's one of a collection of books in the AltaMira Studies in Food and Gastronomy, edited by the prolific Ken Albala.  Readers may argue about Peters' choice of topics to discuss—she left out some of my favorites—but the book is a great way to begin to delve into the city's food history.  It's well referenced and is wonderfully illustrated with photographs from historical collections (but alas, most of them are undated).