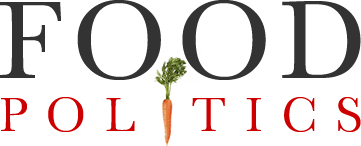 by Marion Nestle
FoodNavigator-USA.com on "Tackling Diabetes"
FoodNavigator-USA.com has a special edition on "Tackling Diabetes: Formulating for Healthy Blood Sugar."
We've been telling people to lose weight, eat more complex carbs and do more exercise for years to get their blood sugar under control, but the number of Americans with type two diabetes continues to rise at an alarming rate. So how can the food industry help? In this FoodNavigator-USA special edition we explore the growing number of tools in the formulator's toolbox to help promote healthy blood sugar. We also look at what messages resonate with consumers, from the glycemic index to healthy blood sugar, plus what you can, and can't, say about diabetes on a food label.
Here are the articles in this series:
It's always interesting to look at such issues from the food industry's perspective.  And FoodNavigator reporters do an especially good job of putting the issues in context.