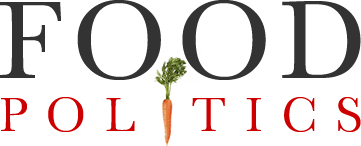 by Marion Nestle
Conflicts of interest in nutrition societies: American Society of Nutrition
I am a member of the American Society for Nutrition (ASN), the organization that publishes the American Journal of Clinical Nutrition (AJCN) and the Journal of Nutrition.
I've become increasingly worried about food company influence on ASN.  Food companies fund sessions at ASN annual meetings.
But I'm even more concerned about food company sponsorship of scientific studies published in AJCN.
The results of sponsored studies almost invariably benefit the sponsor.  Exceptions are scarce.
The conflicts are so blatant that I can often guess from reading an abstract who the study's sponsor must be.
A look at the conflicts of interest disclosed by the editorial board of AJCN suggests why this problem is occurring.
Of the 12 members of the editorial board, only 3 disclose no corporate conflicts of interest, and 2 others disclose minor conflicts.
But the majority—7 of the 12—list major corporate affiliations.  The list of food companies for which they consult or advise is too long to reproduce but it includes Coca-Cola, PepsiCo, The Sugar Association, The National Restaurant Association, ConAgra, McDonald's, Kellogg, Mars, and many others.
This raises uncomfortable questions: How does this editorial board deal with papers suggesting harm to health from consuming products from these companies?  How does it deal with sponsored papers suggesting benefits of the products?
Affiliations with food companies may or may not lead to publication bias, but at the very least they give the appearance of serious conflicted interest.  This affects opinion not only of sponsored studies, but also of the overall credibility of research published in the journal.
For the results of papers published in the AJCN to be considered credible, the editorial board should:
List the editor responsible for review of published papers in the conflict disclosures.
Recuse individual members with conflicts from reviewing papers in their area of conflict.
Phase out conflicted editors as quickly as possible.
Appoint editors who have minimal or no conflicts.
Give special editorial scrutiny to papers sponsored by food and beverage companies.
ASN is not the only nutrition society raising doubts about its conflicts of interest with food company sponsorship.  The Academy of Nutrition and Dietetics (AND) is the subject of two recent reports analyzing its conflicts of interest.
I will say more about these reports tomorrow, but it looks like a similar report could be written about ASN, alas.