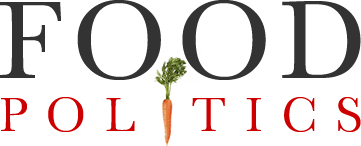 by Marion Nestle
Are GMOs "natural?" The FDA won't say.
I've written frequently about the "natural" issue—what's natural in foods and what's not—on this site and now must do so again.
Yesterday, FoodNavigator reported that the FDA "respectfully declined" to decide once and for all whether foods labeled "natural" can include GMOs.
To summarize what brought this on:
Judge Yvonne Gonzalez Rogers referred a lawsuit over "all-natural' claims on GMO-containing Mission tortilla chips to the FDA to decide whether GMO-containing products can be considered "natural."
So did two other judges in cases involving Campbell Soup and General Mills Kix cereal.
The FDA's letter to the three judges says the agency has to make decisions like this in the context of rulemaking, not litigation.
So how about making a decision about what "natural" means once and for all?
Not a chance.  The FDA says it has better things to do:  "Because especially in the foods arena, FDA operates in a world of limited resources, we necessarily must prioritize which issues to address."
Back to court, this one goes, or so it seems.