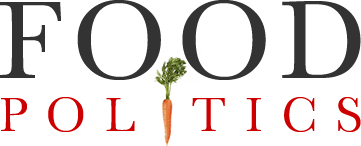 by Marion Nestle
At last! Amy Bentley's "Inventing Baby Food"
My esteemed colleague Amy Bentley, who came to NYU to so competently kick-start our programs in Food Studies, has produced her long-awaited study of the baby food industry.
My blurb for it ended up as part of the cover design:
Amy Bentley's engaging, brilliantly researched book is a revelation.  Who knew that all those little baby food jars could tell us so much about the commercial, cultural , and personal history of food in America..  Inventing Baby Food is an instant food studies classic.
This doesn't quite do justice to this book.  It's wonderfully written, terrifically illustrated, and thoughtfully historical in how it grounds infant feeding practices in their past and present social context.
Here's Amy on what this book is about:
Not all mothers feel as I do about feeding their children, and there are innumerable ways to be a nurturing parent that do not involve food.  Still, providing food is so closely connected to nurturing that even mothers who feel secure in their status but aren't able, or don't like, to prepare food probably feel a twinge of guilt over it.  As the following chapters demonstrate, the practice and advice changes over the years; the science becomes more refined and findings shift; and corporate capitalism continually explores and shapes the material culture of infant feeding, uncovering and instilling in parents previously unknown desires and needs.  Yet the connection among feeding nurturing, and being a "good mother" remains constant.
Enjoy!  I did.