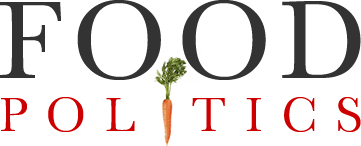 by Marion Nestle
Brazilian dietary guidelines are based on foods, food patterns, and meals, not nutrients
Brazil has just released the final version of its Dietary Guidelines for the Brazilian population in English as well as in Portuguese (I wrote about the draft version in an earlier post).
As explained in the press release (also in English), the guidelines include ten steps to healthy diets:
Make natural or minimally processed foods the basis of your diet
Use oils, fats, salt, and sugar in small amounts when seasoning and cooking natural or minimally processed foods and to create culinary preparations
Limit consumption of processed foods
Avoid consumption of ultra-processed products
Eat regularly and carefully in appropriate environments and, whenever possible, in company
Shop in places that offer a variety of natural or minimally processed foods
Develop, exercise and share culinary skills
Plan your time to make food and eating important in your life
Out of home, prefer places that serve freshly made meals
Be wary of food advertising and marketing
Traditionally, families based their diets on natural and minimally processed foods.  The guidelines are based on the actual, traditional dietary patterns of a substantial proportion of the Brazilian population of all ages and classes throughout the country.
Carlos Monteiro, the Brazilian nutrition professor listed as the technical formulator of the guidelines, was in Washington DC last week to speak at a conference on the 2015 Dietary Guidelines.   Monteiro's speech is here.  Tweets sent during the meeting are here.
I hope everybody listened.