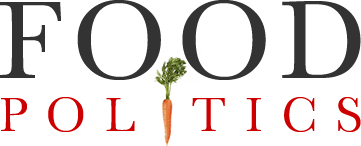 by Marion Nestle
Is breakfast necessary?
With apologies for how silly this question might sound, Whitney Kimball of Hopes&Fears asked, "Is breakfast the most important meal of the day?"
The question isn't silly at all, although I always laugh when I hear it. That is because I am publicly outed as not a breakfast eater—at least not first thing in the morning. I don't usually start getting hungry until 11 or so and rarely eat before then. Coffee, yes. Solid food, later please. The idea that early eating is essential makes perfect sense for farm laborers and small children. Whether it matters for normal, sedentary adults is a different question.

Many—if not most—studies demonstrating that breakfast eaters are healthier and manage weight better than non-breakfast eaters were sponsored by Kellogg or other breakfast cereal companies whose businesses depend on people believing that breakfast means ready-to-eat cereal.  Independently funded studies tend to show that any eating pattern can promote health if it provides vegetables and fruits, balances calories, and does not include much junk food. For most people, when you eat matters far less than how much you eat.  If you wake up starving, by all means eat an early breakfast. If not, eat when you are hungry and don't worry about it.   Kids who won't have access to decent food in school may well be better off fed breakfast at home and surely will learn better if their stomachs aren't growling.