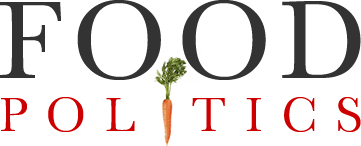 by Marion Nestle
Big Food owns pet food companies?
A twitter follower, @davelove1 asks:
@marionnestle what do you think about big food companies buying pet food brands?
His question referred to an article in the Washington Post titled the McDonaldization of pet foods.
The New York Times also covered the buying of pet food brands by Big Food companies, in this case, the purchase by Smucker's of Big Heart Pet Brands, "the company once known as Del Monte."
That rang a bell.
In my book with Malden Nesheim about the pet food industry, Feed Your Pet Right, we used Del Monte as an example of the buying and selling of pet food brands.
That was 2009.  Now we need to add new boxes for Big Heart and for Smuckers.
Del Monte isn't the only Big Food company to own pet food brands:
Nestlé (no relation) owns Purina PetCare, with a long list of brands.
Mars (yes, the chocolate company) has a Petcare division
Procter & Gamble used to own Iams but sold it to Mars in 2014 for nearly $3 billion
The one other big brand is Hills.  It is owned by Colgate Palmolive.
Of course Big Food companies want to own pet food brands; they are hugely profitable.
The ingredients are cheap byproducts of human food production that would otherwise go to waste.
They can be sold at shockingly high prices, especially when marketed with health claims.
Our book gives generic recipes for making your own complete and balanced pet foods.  Enjoy!