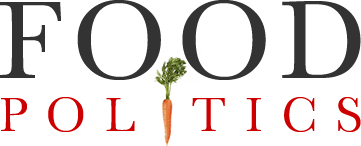 by Marion Nestle
Weekend reading: Food Ethics for Everyone
Paul Thompson.  From Field to Fork: Food Ethics for Everyone.  Oxford University Press, 2015.
I was pleased to be asked to blurb this one:
From Field to Fork makes it clear that every food choice has ethical implications and that sorting out these implications from the science and politics of food is anything but simple.   The ethical issues discussed in this book are fascinatingly complex and deserve the serious debates they are sure to stimulate.  If ever a book provided food for thought, it's this one.