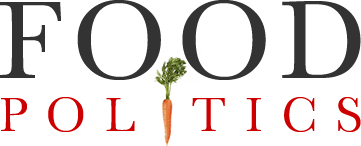 by Marion Nestle
Australian beer company says don't worry about beer calories: be active!
Louise Fisher, a dietitian and food and nutrition consultant in Australia, writes:
I've loved your recent blog posts on Coca Cola's sponsorship of research that fortuitously concludes that it's not Coke that's making us fat, it's lack of exercise.  It's no surprise to see that the alcohol industry here in Australia is running the same line. I just received a link to a guide to "get the facts on alcohol" Beer the beautiful truth from Lion, one of our biggest suppliers of beer. And what do you know, beer doesn't make you fat, you just need to be more active.
Under Myth Busters on page 4:
DOES ALCOHOL CAUSE WEIGHT GAIN? DOES BEER MAKE ME FAT? It's not the alcohol per se that causes weight gain. Eating or drinking more calories/kilojoules (energy) than you burn, from any food or drink, can contribute to weight gain. It is important to balance the calories we eat and drink with those we burn through physical activity and basic functioning like breathing and sleeping.

If you do drink, it's important to know the calories in alcohol mainly come from the alcohol content, as well as the carbohydrate and sugars content. For example, a low strength beer will typically have less calories than a full strength beer. So really, it comes down to how much and what type of alcohol you have and what you eat with it – the chips, the kebab. Plus how active you are.
Hey.  If this strategy works for Coca-Cola….