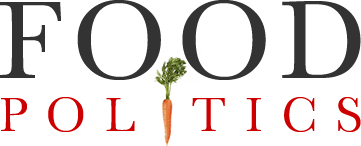 by Marion Nestle
Coca-Cola's sponsorship of favorable research: the saga continues
When the New York Times published an article describing Coca-Cola's financial sponsorship of university researchers who de-emphasize the role of sugary drinks in raising the risk of obesity and type 2 diabetes, it kicked up a storm.
USA Today's editorial board said:
It isn't that companies pay scientists to put out false research. It's that companies fund the work of scientists who happen to be doing research that spurs consumers to look away from science that hurts corporate interests.

Soft drinks are far less dangerous than cigarettes, but GEBN's website, tweets and videos come right out of Big Tobacco's playbook, brought into the digital era. Its leaders have done research in the past under about $3 million in grants given to their universities.
USA Today also printed a response by a Coca-Cola spokesman:
A recent New York Times article created confusion about our support of research and non-profit organizations, stating we want people to think that only exercise matters and not diet — but nothing could be further from the truth. We have always operated under the fact that a healthy, balanced diet and regular exercise are key ingredients for a healthy lifestyle.

That said, we need to do a better job of being even more transparent about the research we fund, the non-profit organizations we support and the way we publicly share this information. And we will.
Yesterday, Senator Richard Blumenthal sent letters to the University of Colorado, West Virginia University, and the University of South Carolina urging them to  clarify the nature of the University's relationship with projects funded by Coca-Cola and to review the academic integrity of such grant agreements.
I believe your university must determine whether this research is in effect promoting a predisposed and biased agenda, rather than reflecting the impartiality and objectively (sic) expected from a public academic institution.

Years of litigation with tobacco companies were necessary to fully expose the tragic public health consequences when companies lie about the hazards of the products they sell.  I am deeply concerned that we may force future generations to relive this history if corporate-sponsored studies devoid of scientific integrity are permitted once again to deceptively downplay and conceal the dangers of a product consumed on a mass scale.
Do not underestimate Senator Blumenthal's ability to deal with food companies.  He, you may recall, was responsible for withdrawal in 2009 of the ill-conceived Smart Choices program during his stint as Connecticut's attorney general.
I'm still waiting for the Global Calorie Balance Network to issue its promised statement.  Stay tuned.