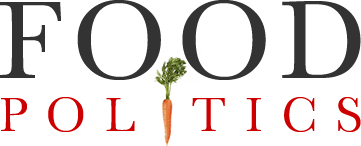 by Marion Nestle
Coca-Cola and ABA sued over misleading science
The Center for Science in the Public Interest sent out a press release yesterday to announce a lawsuit filed on behalf of the nonprofit Praxis Project.
The complaint says Coca-Cola and its trade association, the American Beverage Association (ABA), mislead the public when they trash the science linking sugary drinks to obesity, type 2 diabetes, and the like.
It cites the August 2015 account in the New York Times of Coca-Cola's funding of the Global Energy Balance Network, which aimed to shift attention from poor diets as a cause of obesity to lack of physical exercise.  Coca-Cola spent $120 million on research from 2010 to 2015 that could cast doubt on evidence linking health risks to sugary drinks.
It also cites quotations from officials of Coca-Cola and the ABA and researchers they fund "making false and deceptive statements about sugar-sweetened drinks."  For example:
Coca-Cola's senior vice president, Katie Bayne, claims that "[t]here is no scientific evidence that connects sugary beverages to obesity.
"Simply put, it is wrong to say beverages cause disease," the ABA stated in another release.
One of the scientists funded by Coca-Cola, Dr. Steven Blair, stated that "there is really virtually no compelling evidence" that sugar drinks are linked to the obesity epidemic.
The complaint also charges that Coca-Cola paid dietitians to promote sugary drinks; it quotes one dietitian who suggested that an eight-ounce soda could be a healthy snack, like "packs of almonds."
It will be interesting to see how this lawsuit fares.  Stay tuned.