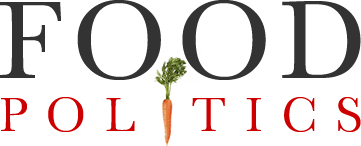 by Marion Nestle
Coca-Cola's partnership with cooperative scientists: a cartoonist's take
Now cartoonists are producing their own interpretations of the revelations in the New York Times of Coca-Cola's funding of scientists to argue that what you drink has far less to do with obesity than does how much you move.
In Sunday's Times, Brian McFadden comes to this conclusion:

Here's the entire strip
:
The Global Calorie Balance Network (GEBN) scientists say they will have a response to all the criticism (and now ridicule).
GEBN welcomes the opportunity to engage in a global debate and discussion on the science and application of energy balance to promote health and reduce chronic disease. GEBN also welcomes scrutiny and constructive criticism. We respect our critics and ask that they respect us in return. The recent media attention has raised important issues about the goal and mission of GEBN. We have taken these comments very seriously and are in the process of clarifying these issues here on our website. We will have that information available early this week.
I look forward to seeing it.