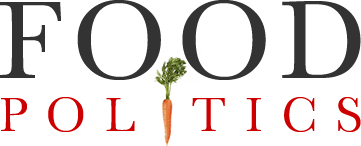 by Marion Nestle
Chipotle's E. coli outbreak is nearly over, still a mystery
The CDC's latest update on the food safety problems at Chipotle says whatever food or ingredient caused 45 people to become ill with E. coli is still unknown.
Bill Marler, the food safety attorney who tracks such things, offers a history of previous Chipotle outbreaks from 2008-2015; these involved Norovirus, Salmonella, hepatitis A, campylobacter, and now an STEC (Shiga Toxin-Producing E. coli).
Chipotle closed some of its outlets in the Northwest, but then reopened.
Steve Ells, Chipotle's CEO, placed an ad in the New York Times, promising to do everything possible to prevent this from happening again.
This got Bill Marler to ask: Is this Chipotle's 2-b-4 moment?
We only make dramatic changes when we've been hit in the head with a 2-by-4 once or twice. Hopefully for Chipotle, this is their 2-by-4 moment.
The presence of E. coli indicates fecal contamination of some ingredient or food that was not cooked or not cooked sufficiently (cooking kills bacteria).  But from what animal,where, and when?
Chipotle needs to check every ingredient it sources, as well as every process involved in preparing and serving the foods.  If standard safety procedures aren't already in place, this is a big job.
Let's hope the CDC finds out what caused this outbreak, and soon.