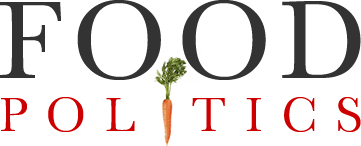 by Marion Nestle
Sponsored research Down Under: alcohol and violence
Thanks to my friend Jocelyn Harris of Dunedin, New Zealand for forwarding this editorial from the Otago Daily Times of January 16.
The editorial notes that a recent report finding no linkage between alcohol consumption and violence among Australians and New Zealanders was sponsored by Lion, a leading supplier of alcoholic beverages.
The report is Understanding Behavior in the Australian and New Zealand Night-Time Economies: An Anthropological Study.  Its author, anthropologist Anne Fox, lists these key findings:
Alcohol-related violence is just one aspect of a culture of violence.
There is no direct relationship between per capita levels of consumption and rates of violence.
A drinking culture is both a part of and a reflection of the culture as a whole.
Efforts at alcohol control will be ineffective if not related to changes in the macho culture of violence.
Scapegoating alcohol as the sole cause of violence merely diverts attention from violent men and the maladaptive cultural norms that allow their behaviour to develop and proliferate.
Her recommendations focus on the behavior of individuals behavior.  They largely dismiss the value of approaches such as limitations on alcohol marketing, the times alcoholic beverages can be sold, or the ways beverage companies create local cultures of drinking.
In a nutshell, the central point of this whitepaper is: it is the wider culture that determines the drinking behaviour, not the drinking. You can't change a culture by simply changing drinking. It is, of course, justifiable to explore the effectiveness of small measures such as advertising restrictions, increases or decreases in price, relaxation or restriction of hours, but such things tinker at the margins of culture and it is doubtful that they will alter the culture of violence and anti-social behaviour in any meaningful way.
The report explains:
We could become totalitarian and try to stop public festive drinking completely, but it would most likely just move into homes. Or we can live with it and try to determine what the worst outcomes are (police overtime, all night transport cost, lost work hours and productivity, accidents and injuries, street clean-up, etc.,), and work to minimise and deal with them sensibly. We would do better to work cooperatively with all stakeholders to engineer conditions for festive drinking that are the least conducive to violence and anti-social behaviour.
In other words, societies should fix the problem at the level of "festive" drinking, but should not bother to try to prevent it at an earlier stage in the chain of causation of alcohol abuse.
The Otago Daily Times editorial concludes:
It is vital we keep debating the issues, examining the causes and hearing all the voices in the debate.

But that debate must be fair and honest.

It is a real shame, therefore, that Dr Fox has effectively silenced herself by aligning herself with an alcohol industry giant when her findings could have made a valuable contribution had they been genuinely independent.
Presumably, Lion got the report it paid for.  But it left itself—and the author's work—vulnerable to charges of bias, an inevitable hazard of industry-sponsored research.
A shame indeed.