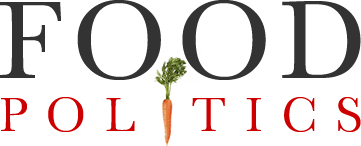 by Marion Nestle
The Sugar Association's latest spin on the science
I'm in Israel this week where "eat-less-sugar" is just as big an issue as it is in the United States (translation: "without sugar")
The U.S. Sugar Association is using an article in JAMA about the rising prevalence of obesity to argue that sugar cannot be responsible.  Sugar intake has declined in the U.S. since 2000, largely because of the decline in consumption of soft drinks.
Sugar, says the Sugar Association, cannot cause obesity (it's energy balance).
Evidence?  The numbers don't add up.
Oops.  Better take a look at the actual data from the JAMA paper:
What this figure shows is only a small increase in obesity over the last 10 years for men (on the left) and women (on the right)—for those above the 50th percentile of body mass index.
My interpretation:
Yes, sugar consumption is down.  That's excellent progress but there's still a long way to go.
Yes, calories count, and physical activity is good for health.
But—the decline is sugar consumption correlates with a leveling off of obesity in adults, just as would be predicted.
Even so, eating less sugar is a good idea for just about everyone.
Most Americans consume twice the sugar recommended.  Less would be better, but the "10% of calories" recommendation still leaves plenty of room for dessert.