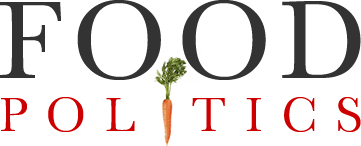 by Marion Nestle
How did Philadelphia pass a soda tax?
I'm at the Summer Academy in Global Food Law and Policy in Getxo, Spain speaking about Soda Politics and was happy to see Healthy Food America's analyses of how Philadelphia passed a soda tax.
Jim Krieger starts out with a reminder that all cities are different and all politics is local, but in this case Philadelphia did an outstanding job on the
Political path: a budget proposal to be passed by the City Council
Timing: end of budget speech while still a new mayor
Framing: source of revenue to fund pre-K
Community base: a coalition
Financial support: Bloomberg and Arnold foundations
Media buzz
An effective champion in Mayor Jim Kenney  
All of these are essential elements in any advocacy campaign.
Casey Hinds, also of Healthy Food America, focuses on why Mayor Kenney's messaging was so effective.  She quotes from his
This last interview is particularly inspiring.  He knew what he was doing, and why.
KENNEY: It never was a grocery tax. From my perspective and my opinion, their miscalculation is that they thought the people were stupid and that they would totally eat the idea of a grocery tax. In the end, diet [beverages] became part of it because it was part of the negotiation to get us the nine votes or the 13 votes we needed. It was always about sugar-sweetened beverages. It was never about anything else. I think people recognize that this was a way to generate significant revenue without raising their real estate taxes, without raising their wage taxes, without raising business taxes, because those are all the taxes that we've always [used] to fund education.

…BOTTEMILLER EVICH: So when the other cities, states, call you, what are you going to tell local officials about going down this road?

KENNEY: Tie it to initiatives that the public wants. Build a coalition around those initiatives. And just continue to grow the coalition and don't worry about the big money. It's clear now that the big money isn't all it's cracked up to be.
We need more politicians like this.