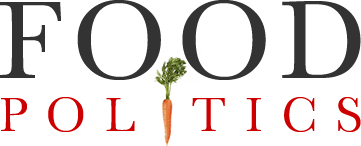 by Marion Nestle
Calories, alas, do count
I did a bunch of interviews about the sugar industry's funding and manipulation of research this week (see the list at the bottom of the post).
I tried to point out that in the fuss over sugars vs. saturated fat, calories get forgotten.  They shouldn't be.
The balance between fat and carbohydrate matters much less when calorie intake is balanced by physical activity.
The Atlantic notes that Americans eat and waste vast amounts of food, using USDA data on the amount of calories made available by the food supply.
I love the USDA's "Food Availability (Per Capita) Data System."  Here's how to use it:
Scroll all the way down to the bottom of the page to Nutrient Availability.
Click on Nutrients.
Download Excel Spreadsheet.
Click on the worksheet, "Nutrients and other components of the US food supply."  Have fun checking out the trends from 1909 to 2010.  We have available to us 4000 calories per day per capita.
Click on the second worksheet, "US Food supply: Nutrients contributed from major food groups."  Now you can see where the calories come from:  Grain products and fats and oils together account for more than 1800 of the 4000 calories in the food supply.  Add in sugars and sweeteners and you are up to 2500.  Meat, poultry, and fish brings it over 3000.
Hmmm.
This is why I co-authored a book on the topic: Why Calories Count: From Science to Politics.