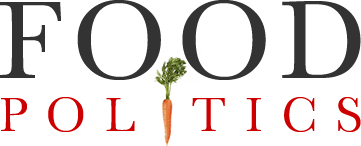 by Marion Nestle
FoodNavigator-USA's focus on "alternative" proteins
FoodNavigator-USA.com has a Special Edition on alternative proteins, meaning plant proteins that can substitute for the proteins in meat and other animal products.  These are not only useful for vegetarians, but cost less, and are much kinder to the environment.
As interest in them has grown, food companies have taken notice.  FoodNavigator says:
According to Lux Research , 'alternative proteins' such as soy, algae, pea, rice and canola, will account for up to a third of the protein market by 2054. But which ones have the most potential, and will new market entrants from duckweed and sacha inchi to cricket powder gain any real traction in the marketplace?