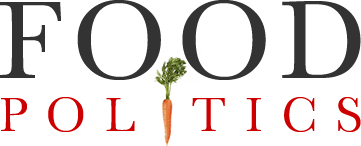 by Marion Nestle
The FDA's report on antibiotic use in farm animals: still increasing
The FDA recently published its Annual Summary Report on Antimicrobials Sold or Distributed in 2015 for Use in Food-Producing Animals.
The report finds bad news and good news.
The bad news :
The report shows that sales and distribution of all antimicrobials increased 1 percent from 2014 through 2015, tying for the lowest annual increase since 2009. The percentage of those antimicrobials that are considered medically important in human medicine increased by 2 percent from 2014 through 2015.
The good news: This ties for the lowest annual increase since 2009.
But here's a summary of antibiotic use in animal agriculture:—9.7 million kilograms of medically important drugs (that's about 20 million pounds) and another 5.9 million kilograms of antibiotics that are not important medically. (about 13 million pounds).
The report comes with a Q and A.  Here is an example:
Then go to: http://www.fda.gov/downloads/Drugs/DrugSafety/InformationbyDrugClass/UCM319435.pdf

3.28 million kilograms of selected systemic antibacterial drugs were sold during year 2010 and around 3.29 million kilograms were sold during year 2011. Active ingredient amoxicillin had the highest proportion of total kilograms sold of all selected systemic antibacterial drug products throughout the time period examined.
OK, but the objective needs to be to decrease use of antimicrobials in animal agriculture and use them only for treatment of illnesses, not prevention.