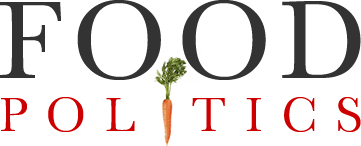 by Marion Nestle
Weekend reading: Consumer Goods Forum progress report
The Consumer Goods Forum works with manufacturers and retailers to improve practices that benefit consumers such as food safety and health.
It has just released its latest Health & Wellness Progress report based on a survey it conducted in 2016.  The report is based on responses from 102 food, beverage, and retail companies.
The Forum encourages food companies to address health and wellness challenges: healthier products, the health of employees, consumer information, and responsible marketing.
I was particularly interested in seeing the results on product reformulation:
Here's what's being reformulated:
Will product reformulation make a difference to health?
Or, as some say, is it just another corporate political strategy, one aimed at diverting policies from moving towards mandatory approaches.
Product reformulation has been praised as a rare example of a "win-win" for the food and beverage industry and public health efforts to reduce obesity and NCDs [noncommunicable diseases], and has been described as a "pragmatic" nutrition policy…However [there are]…numerous reasons to suggest that voluntary reformulation also plays a role in the industry's strategy to avoid unfavorable regulatory conditions, and this finding warrants significant consideration.