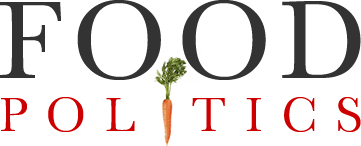 by Marion Nestle
A win for GMO trolls: this blog no longer accepts comments
With regret, I asked my site managers at Cre8d to block all future comments to this site.
The GMO trolls—people who post deliberately hostile comments—have defeated me.
Would you believe 870 comments?  These were filed in response to my post of last week  about the GMO propaganda film.
I realize that this sort of thing is a deliberate, if shameful, strategy of the agbiotech industry: "Let Nothing Go."
As described in a document filed in a lawsuit by US Right to Know:  [Correction: see below at **]
Monsanto even started the aptly-named "Let Nothing Go" program to leave nothing, not even facebook comments, unanswered; through a series of third parties, it employs individuals who appear to have no connection to the industry, who in turn post positive comments on news articles and Facebook posts, defending Monsanto, its chemicals, and GMOs.
This is not about thoughtful discussion of the scientific, social, and political issues raised by GMOs.  This about personal attacks to discredit anyone who raises questions about those issues, as i did.
Trolling is not appropriate on this site.  Hence: no more comments.
I will continue to write about GMOs as new developments occur.
In the meantime, I commend the first chapter of Safe Food: The Politics of Food Safety to your attention.  It does much to explain why opinions of GMOs are so polarized and why the science of GMOs has become so politicized.
**Correction: The document discussing "Let Nothing Go" was not filed by US Right to Know.  Instead, it was filed by attorneys for plaintiffs in a lawsuit against Monsanto alleging that glyphosate is responsible for cases of Non-Hodgkin's Lymphoma.    US Right to Know is only posting the documents and analyzing them.