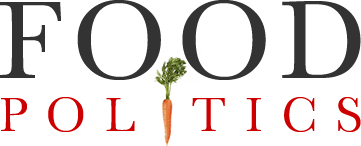 by Marion Nestle
Weekend reading: budgetary effects on the farm bill and rural America
When the Administration's released its "America First" budget, Senator Debbie Stabenow (Dem-MI) issued two Infographics
The first is on effects on the 2018 farm bill. 
The second is how the proposed budget will affect rural America.
Stabenow is the ranking member of the Senate Agricultural Committee.
Her Infographics are easy to read and worth a look.  They take vast amounts of complicated material and boil it down to key facts.  Their conclusions:
This budget leaves America's small towns and rural communities behind.
This budget would make a 5-year farm bill impossible to pass.
I hope she is right about the second one.