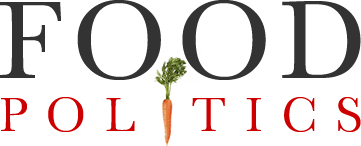 by Marion Nestle
What's up with trade in agriculture?
USDA Secretary Sonny Perdue says this about our new "trade breakthrough" with China:
This is tremendous news for the American beef industry, the agriculture community, and the U.S. economy in general.  We will once again have access to the enormous Chinese market, with a strong and growing middle class, which had been closed to our ranchers for a long, long time. .. When the Chinese people taste our high-quality U.S. beef, there's no doubt in my mind that they'll want more of it."
Why "breakthrough"?  China refused to buy US beef after a case of mad cow disease turned up.
The  point of US trade policy is to have open markets for our products.  USDA has a quick summary of our current balance of trade.  We are doing pretty well with it.
And here's why:
Hence: Selling beef to China should up those numbers.