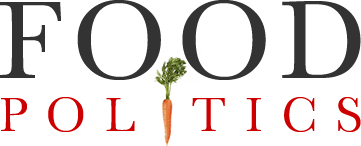 by Marion Nestle
Weekend cooking: Sullivan Street Bakery
Jim Lahey with Maya Joseph.  The Sullivan Street Bakery Cookbook.  Norton, 2017.
Jim Lahey of My Bread, No-Knead Bread, and Sullivan Street Bakery fame, has produced this marvelous cookbook with his wife, Maya Joseph, featuring all the great foods he serves at Co., his New York restaurant on 9th Ave @25th Street.
Full disclosure: I am a huge fan of both, not least because Maya, who holds a doctorate in political science from the New School, was my teaching assistant in several courses at NYU, and we've co-authored several papers:
Joseph M, Nestle M.  The ethics of food.  Lahey Clinic Journal of Medical Ethics 2009;16(1):1-7.
Joseph M, Nestle M.  Dialogue: the ethics of food [response].  Medical Ethics 200916(2):7-8.
Joseph M, Nestle M.  Food and Politics in the Modern Age: 1920 – 2012   In: Bentley A, ed.  A Cultural History of Food in the Modern Age, Vol. 6.  Berg, 2112:87-110.
Maya is a superb writer and I can hear her voice throughout this book.
The recipes are terrific and easy to follow and the book is beautifully illustrated.  You can taste the recipes at Co. and then have some fun with them at home.  Enjoy!