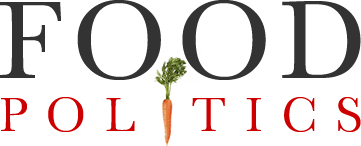 by Marion Nestle
Israel's Front-of-Package labeling scheme delayed (guess why)
The Israeli health ministry has developed a new front-of-package labeling scheme for foods to choose (green) and to avoid (red).  Here are the red labels:
The Israeli food industry, no surprise, does not want labels that might discourage purchases.   According to the Jerusalem Post:
Bowing to pressure from the local food manufacturing industry and importers via their lobbyists,
the Health Ministry on Wednesday decided to postpone implementation of reform it initiated last
year to mark food packages with red or green circles that will indicate whether or not the food is
healthful.
Instead of these designations being required in March 2018 as initially proposed, they will be
mandatory on only some products from January 2020. Requirements will become a bit stricter a
year later.
Here's my prediction: front-of-package labels will be a big international deal this year and I will be writing about them often.
Hat tip to Bernard Epel of Tel Aviv University for forwarding this information.