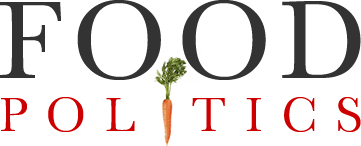 by Marion Nestle
New process for Dietary Guidelines: open for comments
I was on a conference call yesterday with representatives from USDA and HHS announcing the new process for doing the 2020-2025 Dietary Guidelines for Americans.
The idea is to follow recommendations of the National Academy of Medicine to make the process more scientifically rigorous and transparent.
To that end, the agencies have posted the topics they want the Dietary Guidelines Advisory Committee (DGAC) to discuss and have opened these suggestions to immediate public comment.
Once the agencies decide on the topics, they will call for nominations for DGAC members.  They hope to do this by late spring or early summer 2018 so the guidelines can be released by the end of 2020.
If I understand this correctly, this means that the DGAC:
Will be appointed and meet sometime in the fall.
Will not decide on the scientific issues to review.
Will have maybe a year and a half to review the research on those questions, write its report, and submit the report to the agencies.
The agencies will then turn the research report into published guidelines.
This, of course, means that the scientific decisions are made by the agencies, not the DGAC.  A case of politics trumping science?
Reporters asked whether USDA thinks it's really necessary to revise the guidelines (yes, because the Farm Bill said the guidelines should deal with life stages), whether the guidelines would focus on dietary patterns (yes), whether all this is because of the fuss over sustainability in the last set of guidelines (waffle), and whether there would be other changes in the process (they will tell us later).
The scientific questions posed on the website seem worth attention.  They are divided into life stages.
If you disagree, or can think of others, now is the time to weigh in.  You only have one months to do this.