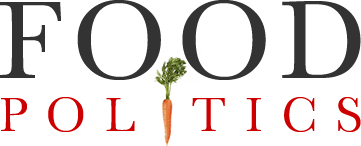 by Marion Nestle
Food safety Europe: a roundup
The British newsletter, FoodManufacture.co.uk, also does special editions, collections of articles on specific topics, this one on food safety (you too can subscribe to this, here).
This is an easy way to keep up with current events related to food products.
Special Edition: Food Safety Newsletter

Welcome to the latest Food Safety Newsletter from the Food Manufacture Group. This month's round-up leads with positive talks between Food Standards Scotland and the country's meat industry following several cases of enforcement action. The newsletter also looks at the Food Standards Agency's attempts to overhaul regulation, an Ikea confectionery recall and mutant rats.