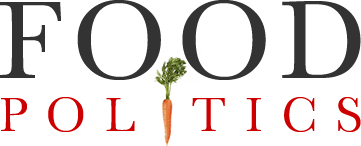 by Marion Nestle
Get up and move. It's good for you.
The Physical Activity Guidelines Advisory Committee's 2018 Scientific Report promotes physical activity as a "best buy" for public health.
Physically active individuals sleep better, feel better, and function better.
Some benefits happen immediately.
Physical activity reduces the risk of a large number of diseases and conditions.
The benefits of physical activity can be achieved in a variety of ways.
The report recommends 50 to 300 minutes per week of moderate-intensity physical activity, but
Any is better than none
More is better than less
Any amount at any level or duration counts.
The good news is that huge benefits come with just being somewhat active.
The report recommends 50 to 300 minutes of at least moderate activity a week, and this can be done in increments.
A brisk walk around the office, anyone?