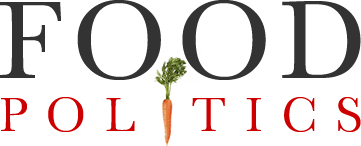 by Marion Nestle
Food recalls increasing: Is this good or bad news?
Do food recalls reflect failures in food safety regulation or should they be considered a success?
USDA reports a significant increase in recent food product recalls.
Between 2004 and 2008, food recalls averaged 304 a year
Between 2009 and 2013, they averaged 676 a year.
USDA attributes the increase to
Improvements in pathogen and risk-detection technology
Increased regulatory oversight and enforcement
Congressional passage of food safety legislation
This sounds like success, no?
The food categories accounting for most recalls?
Prepared foods and meals
Nuts and seeds
Baked goods and grains
Candy
Sauces, condiments and dressings
The most common reasons for the recalls:
Failure to declare major allergens
Possible Salmonella contamination.
Here's another reason, according to a new report from the Government Accountability Office: USDA's inadequate standards for pathogens in meat and poultry, particularly turkey breasts and pork chops.
The report recommends that USDA work on this problem.  The USDA says it will.
Food safety requires endless vigilence, and government agencies need to do vigilent oversight.