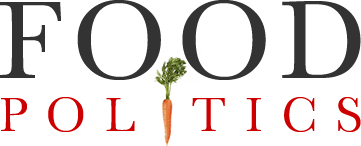 by Marion Nestle
Recommendations for improving SNAP
While the farm bill is in play, it's worth looking at what The Bipartisan Policy Center has to say about SNAP:
It provides evidence for a long list of recommendations for improving SNAP, among them:
Make diet quality a core SNAP objective
Eliminate sugar-sweetened beverages from SNAP eligibility
Provide incentives for purchases of fruits and vegetables
Authorize USDA to collect and share data on SNAP purchases
It also has recommendations for improving education of SNAP recipients, and no wonder.
This is an excellent follow-up to the 2012 SNAP to Health initiative in which I participated.  That report made similar recommendations.
Maybe now is the time?