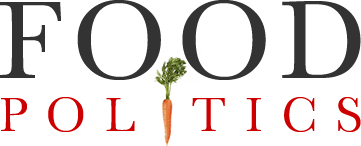 by Marion Nestle
Weekend reading: SNAP reports
While Congress is trying as hard as it can to cut funding for SNAP and impose work requirements, it's worth taking a look at some recent reports:
The Nutritional Quality of Foods Acquired by Americans: Findings from USDA's National Household Food Acquisition and Purchase Survey outline possible influences on the foods Americans purchase or otherwise acquire, including consumer income levels, food stores/sources, food-source access, and participation in the Supplemental Nutrition Assistance Program (SNAP). Access the entire report here (41 pp.). A two-page summary is here.
SNAP Versus Non-SNAP Household Food Acquisition Habits: A recent USDA Economic Research Service study found that SNAP households acquire about the same amount of calories per adult equivalent as non-SNAP households, while spending fewer dollars and relying more on school meals and food from family and friends. Read the findings here.
How Far Do SNAP Benefits Fall Short of Covering the Cost of a Meal?  From the Urban Institute, this analysis explores the adequacy of SNAP benefits today. The analysis found the benefit does not cover the cost of a low-income meal in 99 percent of US continental counties. According to the analysis, the average cost of a low -income meal is $2.36. This is 27 percent higher than the SNAP maximum benefit per meal of $1.86, which takes into account the maximum benefit available to households of varying sizes.
Thanks to the Society for Nutrition Education and Behavior for collecting these reports.  I'm a member.