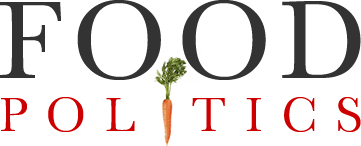 by Marion Nestle
SNAP to Health: A Fresh Approach to Strengthening SNAP
I'm on the advisory committee for SNAP to Health, a project of the Center for the Study of the Presidency and Congress, chaired by Dr. Susan Blumenthal.
The Commission released its report on Wednesday in Washington DC at a congressional briefing at which I (and several others) spoke.
The report, Snap to Health, is online at this link.  Its recommendations are here.
The major points made at the briefing:
SNAP funding must be preserved; the program is a lifeline for 46 million Americans, half of them children.
SNAP, as Rep. Ron Wyden (Dem-OR) put it, "is a conveyor belt for calories."  It would be better if the calories came from healthier foods.
The prevalence of obesity is high among low-income Americans and some evidence suggests that rates may be higher among SNAP participants.
Buying healthier foods with SNAP benefits is not easy.  There are problems with access, cost, and relentless marketing of junk foods to low-income groups in general and to EBT users in particular.
As I discussed in my remarks (which are also supposed to be posted on SnapToHealth.org soon), food companies and retailers specifically target marketing efforts to low-income groups and to SNAP participants.  No such efforts market healthier foods to EBT users.
Michele Simon's recent report documents the extensive lobbying efforts of food companies to make sure that SNAP recipients can use EBT cards to buy their products.
The Snap to Health report is meant to start a national conversation about helping this program to address twenty-first century health challenges.
Let the conversation begin!