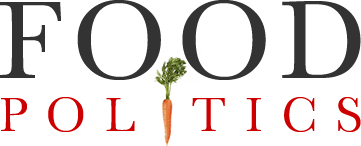 by Marion Nestle
200 million eggs recalled? The mind boggles.
I'm trying to get my head around 200 million eggs being recalled because of Salmonella.
The Washington Post has the story:
An investigation by the federal agency led to an inspection of the farm, [Rose Acre Farms of Seymour, Ind.] which is located in Hyde County, N.C., and produces 2.3 million eggs a day from 3 million hens. Eggs produced at the farm are distributed to retail stores and restaurants in Colorado, Florida, New Jersey, Pennsylvania, Virginia, West Virginia and the Carolinas.

The recalled eggs were sold under brand names such as Great Value, Country Daybreak and Crystal Farms. They were also sold to Waffle House restaurants and Food Lion stores. (Click here for a full list of brands and stores.)
 Rose Acre Farms produces 2.3 million eggs a day from 3 million hens?
Bill Marler has the technical details: 22 people ill, and 206,749,248 eggs recalled.  I like his image:
In my book "Safe Food: The Politics of Food Safety," I explain how Salmonella gets into eggs and how it got into them in the first place.  This was a preventable problem.  It still is, if egg producers paid close attention to following standard egg safety procedures.
These, of course, are more difficult if you are dealing with millions of eggs every day.
But that doesn't help the people who became ill.