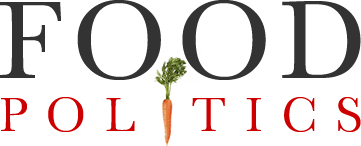 by Marion Nestle
FoodNavigator-USA on fiber, probiotics, and digestive health
This is one of FoodNavigator'-USA's ongoing series of collected articles on specific topics from a food-industry perspective, in this case, digestive health.
Special Edition: Digestive health

Digestive health used to revolve around roughage, but as understanding of the relationship between our gut and our overall health has grown, consumers are now exploring everything from prebiotic fibers and probiotics to a new wave of fermented foods or simply avoiding foods that make them feel bloated or lethargic. We explore how consumers are thinking about gut health and how manufacturers can tap into demand for foods that make our microbes happy.