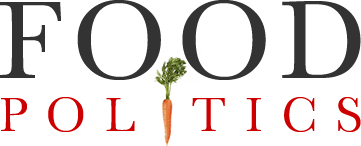 by Marion Nestle
Weekend reading (and cooking): Sam Kass's Eat a Little Better
Sam Kass was, of course, the Obamas' personal family chef and Michelle Obama's policy person in charge of Let's Move.  This is his first book, part memoir of his culinary background and time with the Obamas in Chicago and Washington (riveting), part food philosophy (even small steps toward eating count for a lot), and part recipes (delicious, easy, and my kind of food).
Also, the photographs of Sam, his family, and the food are gorgeous.  This is one stunningly produced cookbook (thanks to Clarkson Potter Publishers).
My cousin, theater director Robert Moss, took a look at it when staying at my apartment.  He ended his thank-you note with this comment:
P.S.  I loved the Sam Kass book–made me want to cook now!
Me too.