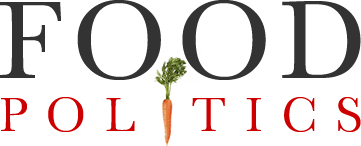 by Marion Nestle
Weekend reading: Cocoa
Kristy Leissle.  Cocoa.  Polity, 2018.
This book is flat-out about the politics of worldwide cocoa production: who holds power in the marketplace, sets prices, establishes the terms of trade, establishes and enforces standards of quality, and pays workers decently.
As for the sustainability of the cocoa industry, Leissle offers this definition:
sustainable cocoa is compensated well enough that farmers want to continue growing it as their primary employment, within a climatic environment that can support its commercial existence over the long term.  Compensation calculations must include the price paid for cocoa, but also how much it costs to grow—including costs of farming inputs; political social and economic costs associated with land ownership and crop sale; personal energy costs of farming; and opportunity costs of growing something else, such as food for subsistence.
She ends with this thought:
Though incomes for farmers and chocolate makers or company owners are unlike to equalize, we can still emphasize that all types of labor deserve attention and appropriate compensation….From there, the conversation begins.  For cocoa farmers to make a dignified living and for consumers to continue enjoying chocolate, sustainability must involve placing the highest possible value on cocoa at every step, from seed to taste bud.
If you wonder why food is worth talking about, Cocoa is an excellent illustration of how even something used to make candy connects to many of the most important social, economic, and political issues faced by today's world.